Restaurant Point of Sale and Management Systems
Focus CA offers feature-rich restaurant management software that helps owners and operators take control of their inventory and labor no matter the concept type. We have been helping businesses just like yours run for the past 20 years.
Download a Focus CA brochure here.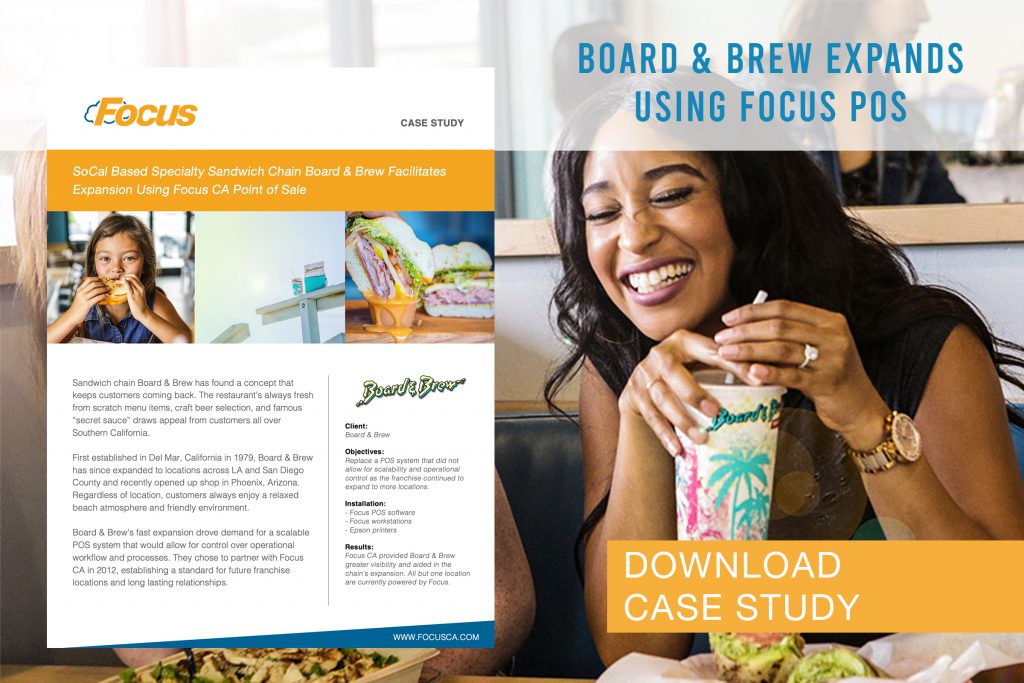 Cloud Benefits + Robust Point of Sale
You need software to run your operations that you can rely on but won't blow your budget. Focus Cloud, a cloud-based POS subscription, is the perfect answer. You get all the features that restaurants and bars love from Focus, plus 24/7 customer support at a low monthly price.  Learn More.
Focus Pay Simplifies Credit Card Processing
Use your favorite merchant services provided or ours! Focus allows you to pick your credit card processing company. Not happy with your current provider? Learn how Focus Pay can save you money and provide you with better support.