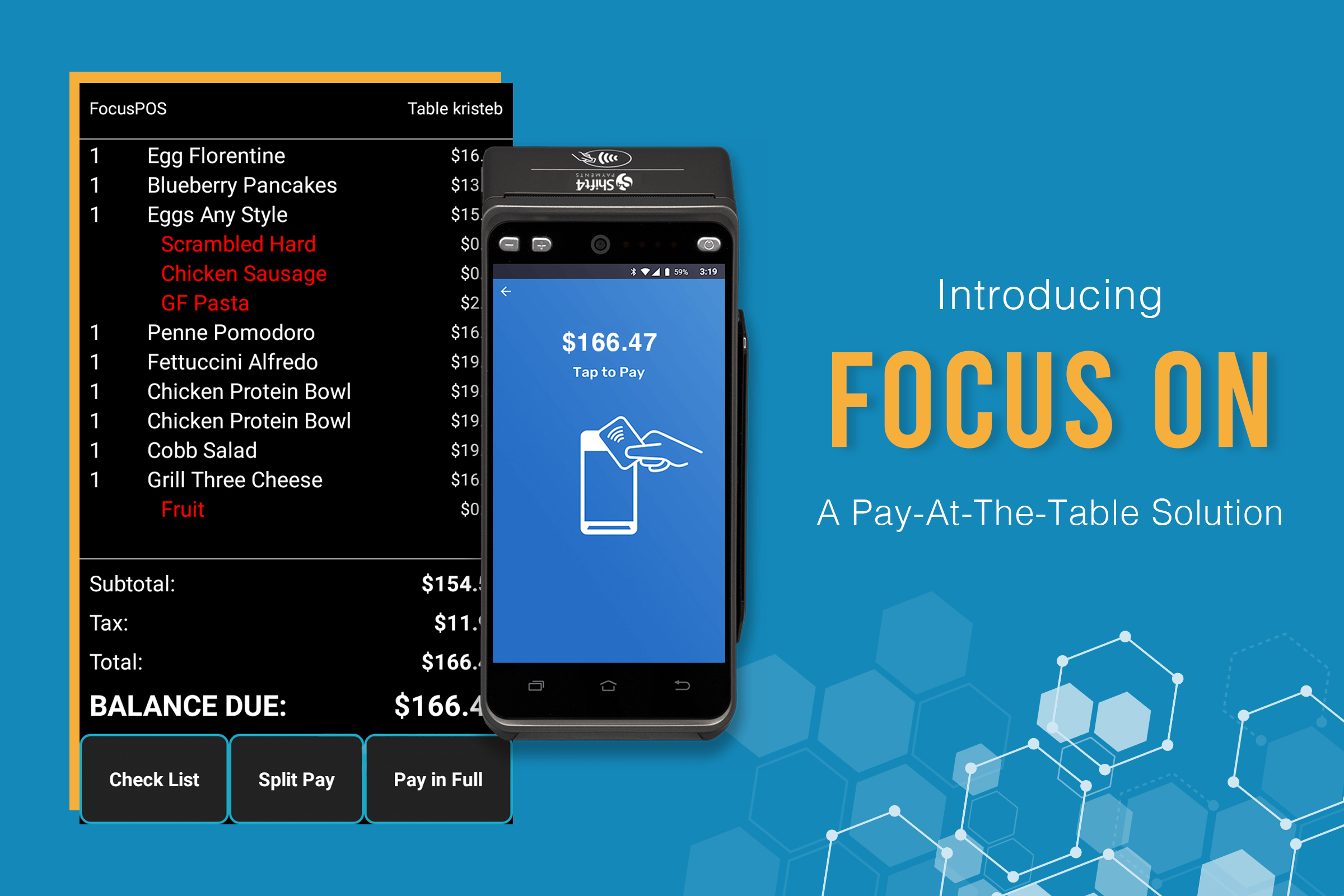 Revolutionize your restaurant workflow and payment processing with Focus On, our latest order and pay at the table software.
Focus On will streamline the customer experience from the moment they sit down to the moment they walk out the door. It allows for full mobility and eliminates delays of moving back and forth to the central POS terminal, granting you maximum service speed and convenience.
Download a Focus On brochure here.