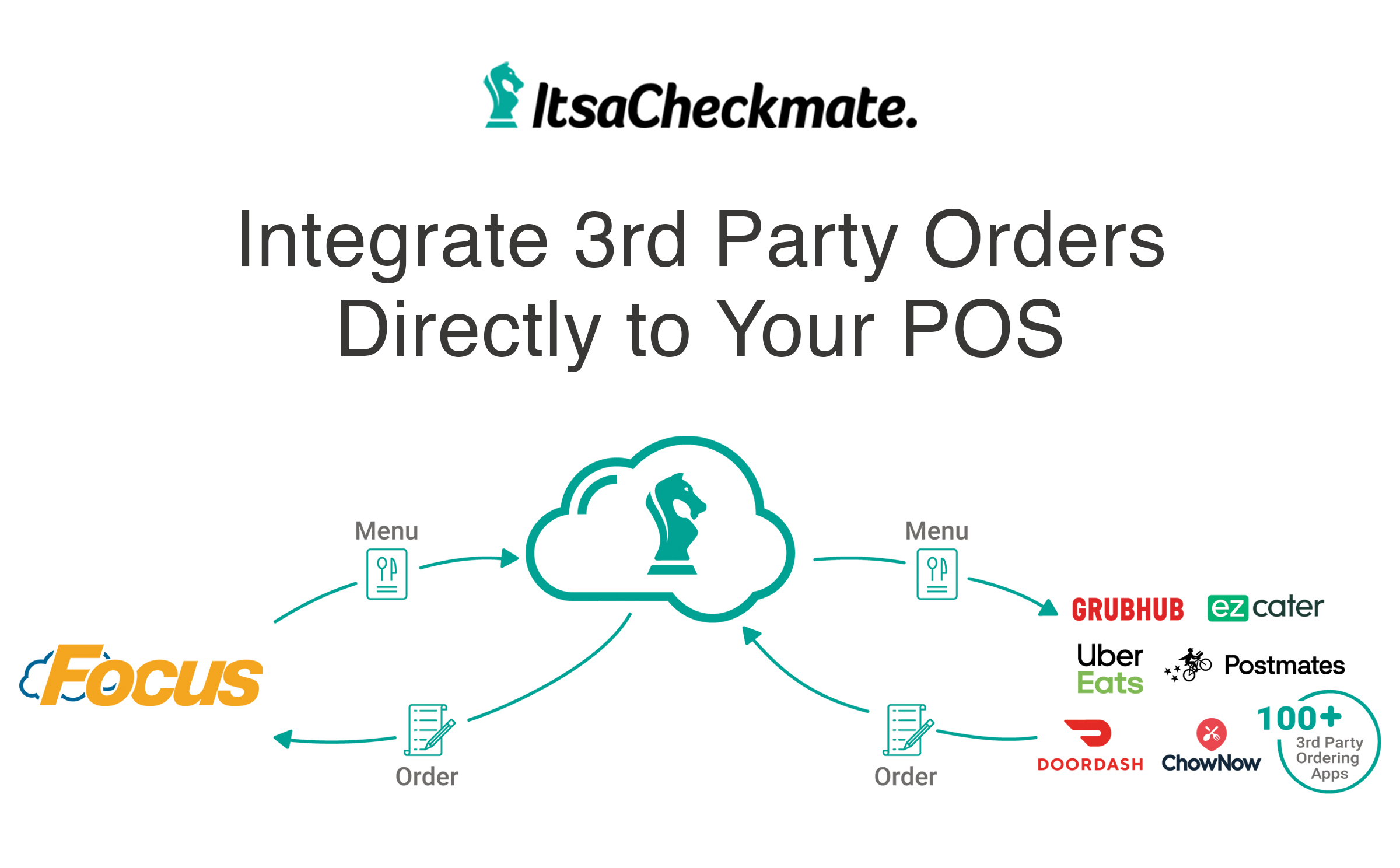 ItsaCheckmate is the leading integrator for third party and online ordering platforms. We integrate their technology directly with your Focus system, which allows you to automatically accept delivery orders and send them to kitchen printers.
How It Works
The set up process takes approximately 2-3 weeks. All of your current menus will be pulled in from your Focus POS and properly programmed, tested, and activated.
Once we've activated the integration, you will have access to a dedicated customer support team available 24/7 to answer all your questions and make necessary menu adjustments.
Who We Integrate With

ItsaCheckmate integrates with all of the major local food delivery services, and 100+ other 3rd party ordering apps! View more here.
Pricing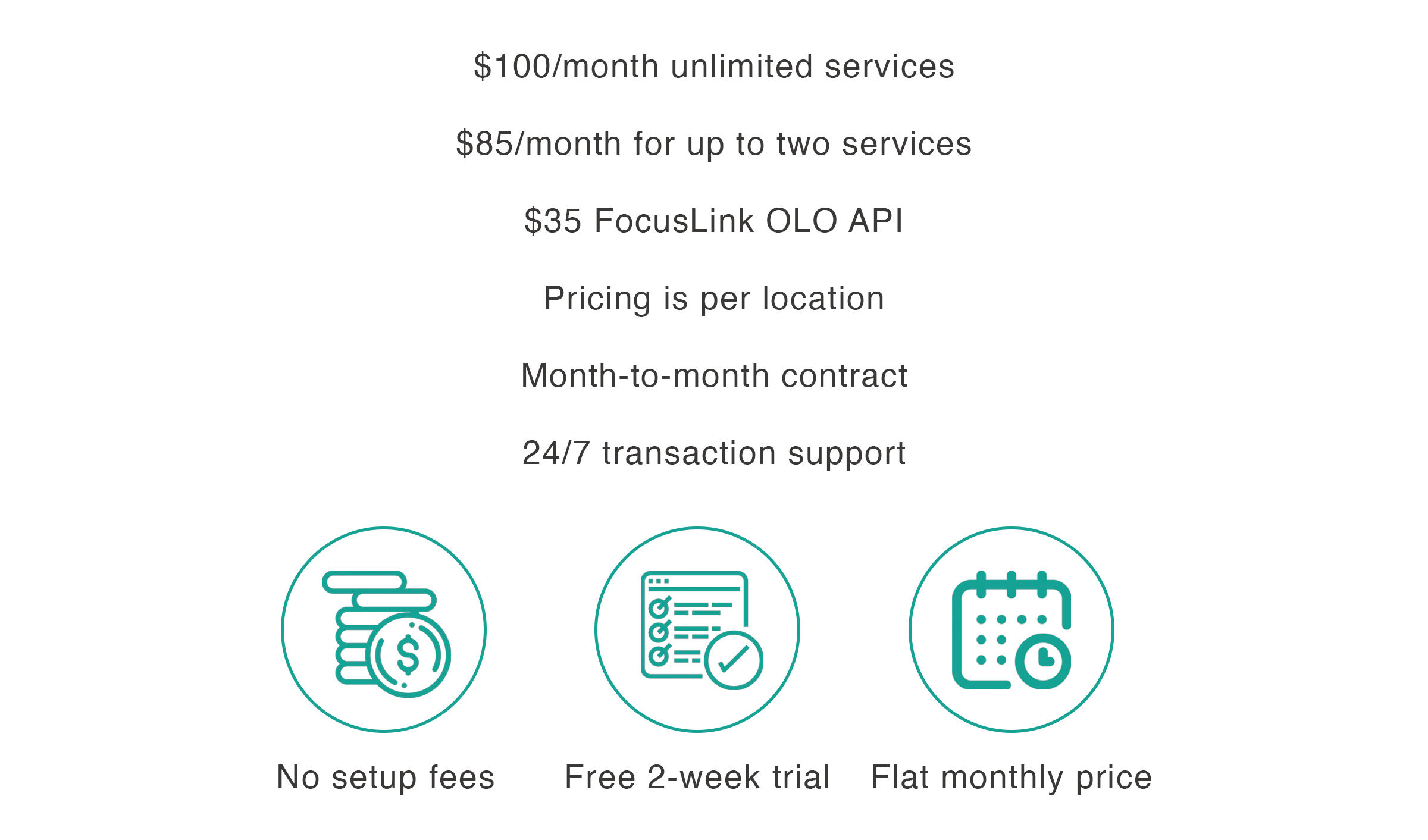 Want to learn more? Contact us today!
please fill out the form below to request more information.