Yes, there were tasty treats. But our team is all about that tech!
We were very excited to chat with everyone who stopped by our booth during the Western Foodservice & Hospitality Expo. It was held from August 19th – 21st at the Los Angeles Convention Center in Downtown LA.
Let's take a look at some of the hot trends people were discussing at the show.
Big Data & Data Analytics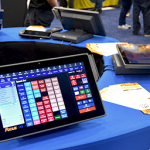 In some of our previous blog posts, we've talked about how big data is changing how owners and operators look at data and the impact it can make on your business.
Having aggregated data helps you see overall trends in your business and the industry. Detailed guest tracking and CRM let you keep tabs on your most important regulars and their habits.
We showcased GuestChex our complete guest CRM at the show. This package includes FOCUSGift, FOCUSRewards, and FOCUSAnalytics to give you a complete overview of your guest's spending trends.
Pay at the Table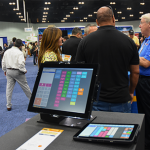 As the industry struggles to figure out where technology fits in at dining room tables, it's important to note this is a trend that is growing and saving lots of precious time for staff.
At the show, we displayed multiple types of pay at the table devices, from table kiosks to server tablets and simple digital check presenters. Our team talked about all the different ways you can conquer payments at the table.
Cloud-Based Managment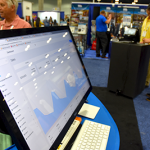 You need to be able to manage your business from wherever you may be, not just at your store locations.
We debuted MyFocus Backoffice the cloud-based management tool from FOCUS. Edit menus, time cards, employees and more from one web portal for all your locations.