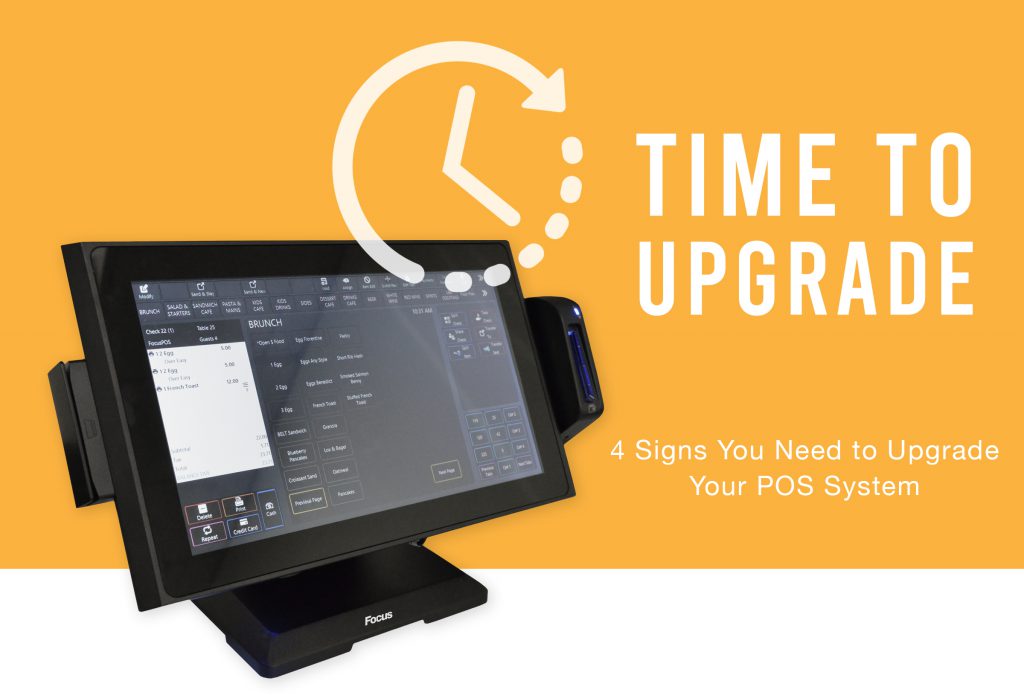 Thinking about upgrading your POS or just want to refresh some equipment? Read our tips below to learn the tell-tale signs that you may need a new system.
1. Hardware Headaches
Frequent hardware malfunctions, such as monitors that won't power on or receipt printers that won't print, may indicate that your POS system is at risk of failure and should be replaced. And if a repair is possible, the cost of replacement parts and lost business will eventually exceed the price of upgrading the entire POS system.
2. Payments Rejected or Delayed
Recurring payment rejections or delays may signal that your POS processing system is outdated and in need of upgrade. Rejected or delayed transactions are indicators that your current system is not setup to receive specific types of payment. If the problem persists, contact your payment processor as soon as possible to ensure minimal lost business.
3. Lack of Support
Initiating and executing tailored loyalty programs and promotions, engaging with consumers based on detailed records of their purchases and preferences, offering online order fulfillment in-store, and adhering to an omni-channel business model are all vital if restaurateurs are to satisfy the customer experience. Any POS system that does not allow for these features should be upgraded as soon as possible.
4. Keeping Up with Data & Analytics
Savvy restaurant operators constantly strive to improve their business—but doing so is impossible without actionable data and analytics from the POS system. Unless your system allows you to view store and web-related data while also yielding a holistic view of customers, it will be impossible to implement the degree of change needed to effect the growth of your organization.
Contact one of our Solutions Consultants if you're ready to upgrade today!