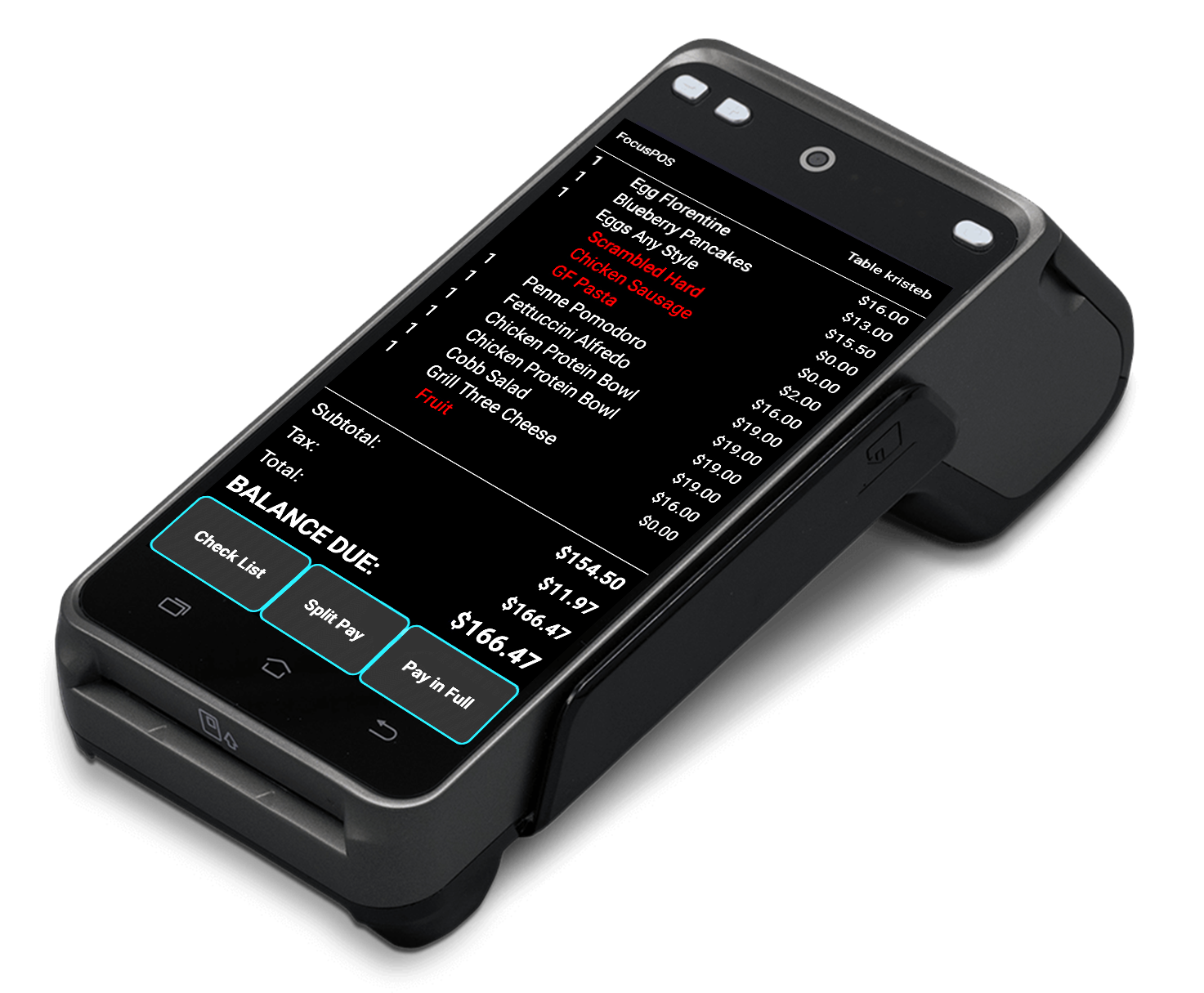 More restaurants are realizing the benefits of order and pay at the table devices and have progressively started to implement the technology. These table-side handhelds are designed to maximize portability for your restaurant staff and minimize wait times for customers.
According to a National Restaurant Association survey, 61% of diners claim that handheld POS devices improve their overall guest experience. Read on to learn how investing in pay at the table technology can positively affect your business:
Added Convenience
Table-side devices make payments more convenient, especially when it comes to splitting the bill. With Focus On, our new table-side app, customers can use Split Pay to pay individually by seat number or simply tap Pay in Full to checkout quickly. This method reduces the lag of leaving out cash or several credit cards and waiting for a server to pick it up.
Faster Service
Table-side payments cut down on all the back and forth to and from the central POS terminal and allows your customers to checkout on their own time. This yields a better dining experience and faster table turnover, benefiting both those who have finished eating and those who are waiting for a table.
Higher Tips
Investing in pay at the table technology may help increase tips. On top of the shorter wait times that can result in happier customers and bigger tips, Focus On devices offer tip-prompting screens with fixed tip percentages (10%, 15%, or 20%) or custom amounts.
Secure Checkout
Focus On devices are compatible with all types of payment — including chip cards and contactless payments. That not only allows your customers to pay in whatever way they want but also means that you're using secure, EMV-compliant payment methods.
If you're ready to adopt pay at the table technology at your restaurant or bar or just want more information about its capabilities, our Solutions Consultants are here to guide you.