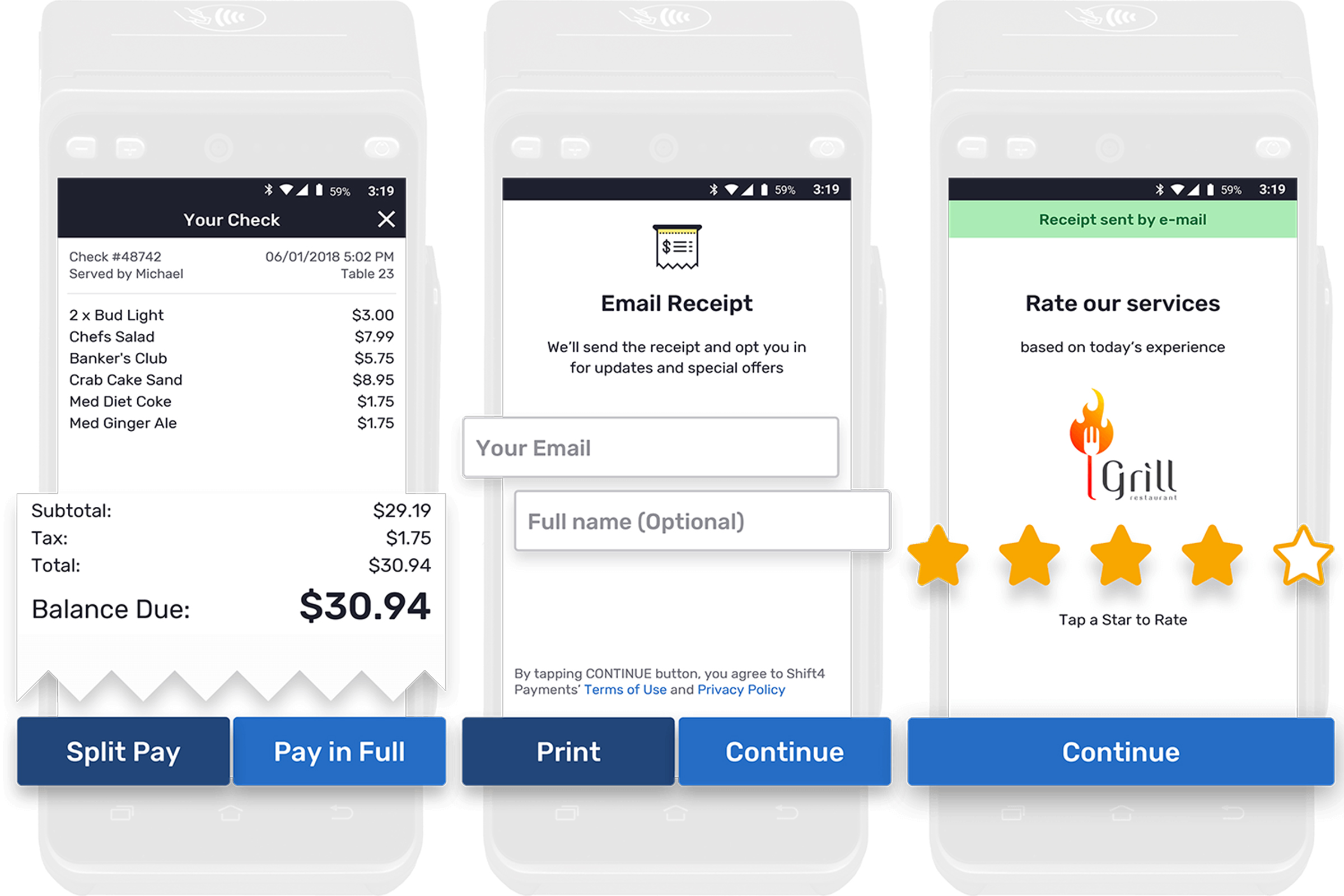 No More Long Lines
Long lines can cause lost business and a tainted brand image as a result of negative word of mouth. Customers may become agitated and eventually leave without buying anything. With Focus CA mobile devices, staff members can input information into the system while customers are waiting in line. This allows for a speedy checkout and better overall customer experience.
Email Receipts
Focus mobile POS offers customers the option to have their receipts emailed to them. This makes your business more accommodating and the Earth a little bit greener.
Collect Email Information
Mobile POS devices make it easy to collect valuable information from your customers. Email addresses allow you to follow up with your customers and ensure they are satisfied with their product, and hopefully secure their business in the future.
Reduce Errors
Having portable devices that your staff can carry on the go decreases the likelihood of service errors. Since they can send orders straight to the kitchen, there is a lower chance your employees will forget orders.
FocusPay, powered by Shift4 Payments, offers portable pay at the table handheld devices so you can service your customers with ease and flexibility. Learn more here.