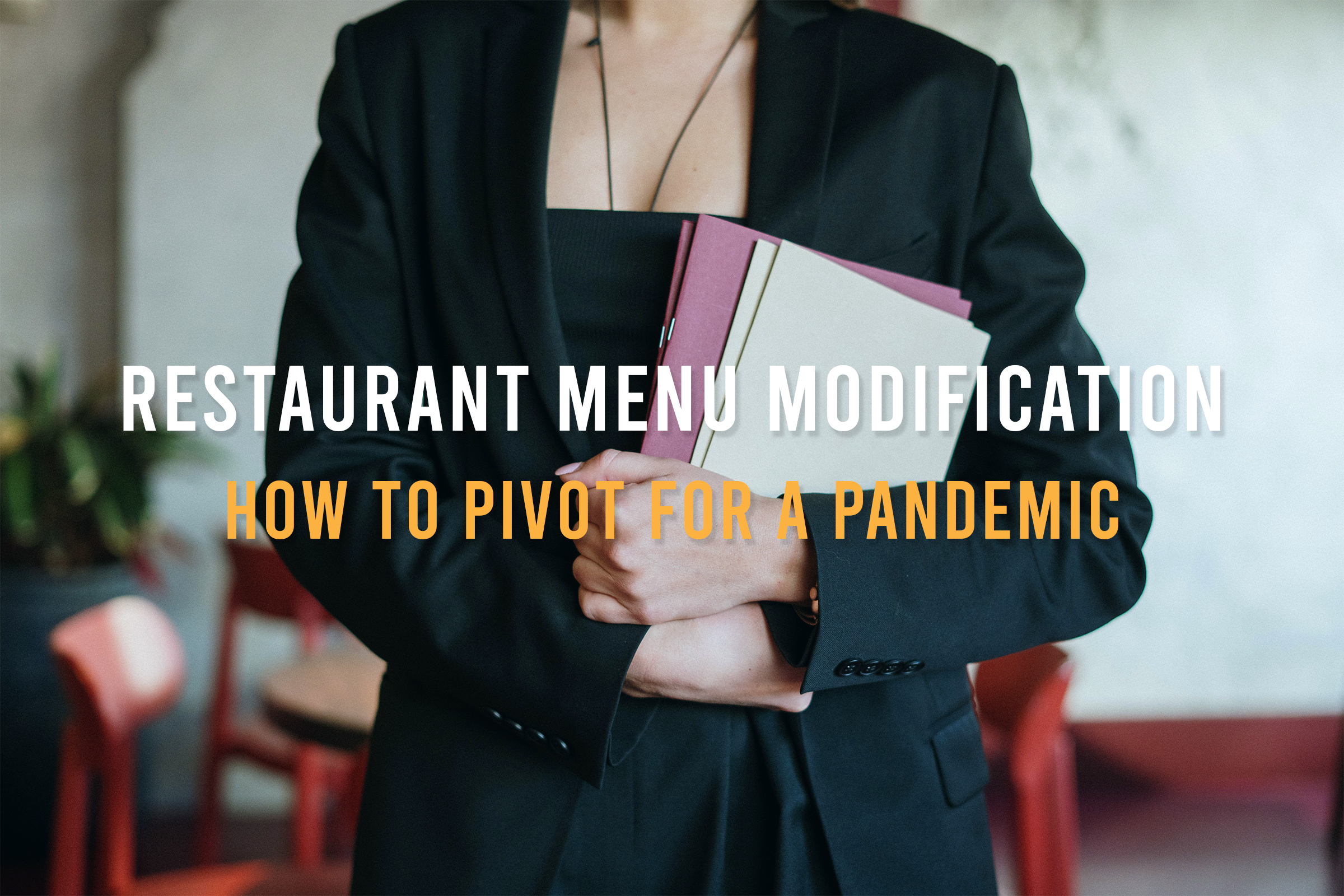 Pandemic policies, guidelines, and predictions are changing by the week, if not the day. Restaurants must adapt new practices to keep business healthy and customers safe. Many operators are taking control of the situation by changing their business model, marketing efforts, scheduling and labor management, and community outreach. Your menu also requires flexibility because takeout and delivery requirements are different from dining in.
Benefits of a Modified Restaurant Menu
Remaining open for online ordering and delivery is essential in order to keep your business going; but you also want to maximize profitability as much as possible. Modifying your menus can help strike the right balance:
Optimized Inventory Costs
The fewer options on your menu, the less inventory required. Reducing the number of ingredients you use overall may lead to higher profitability by cutting out some purchasing requirements. Offering meals that share many of the same ingredients can optimize your inventory even more. Needing fewer ingredients will also help in the event of changes or disruptions in your supply chain.
Optimized Restaurant Labor Costs
A reduced menu allows the restaurant to fulfill orders with less staff than before. This especially helps when rearranging roles, as staff can more easily move around from food prep to front of the house as needed. This is highly beneficial to your bottom line, since labor is another one of the costliest restaurant expenses, along with inventory.
Providing New and Exciting Offers to Your Customers
Instead of promoting it as a "limited" menu, think of it more as a "specialized" menu. Many restaurants are switching up their menu each week to keep things interesting for their customers. Specials of the day or week, bundle deals, and more will keep your customers excited and engaged.
Tips for Optimal Restaurant Menu Modification
Prioritize fast-prep dishes to optimize delivery and takeout time
Consider items that will travel well in takeout packaging
Prepare dishes with common ingredients to reduce inventory costs
Offer bundled deals or family packs
Sell surplus non-food items such as toilet paper and cleaning supplies
Focus CA Resources
FocusOnline – a fast and convenient online ordering system integrated directly into your website
ItsaCheckmate Delivery – third party integration that sends delivery orders straight to your POS
FocusCloud – cloud based restaurant management tool that lets you adjust menu items and employee information from a remote location
FocusOn – accept contactless payments from anywhere in your restaurant and minimize exposure
eGift Cards – rally support and revenue for your business by offering gift cards online